Amber of
Amber Interiors
(my favorite interior designer, btdubs) featured
this house
last week and oh my goodnesssssss, I am in love. Its the home of Katie Tarses, designed by
Pam Shamshiri
of Commune Design.
Amber did a great "
Get the Look
" post with links to some similar pieces--check it out! I'm happy to say much of the bamboo furniture can be custom-made here in Senegal, plants-no problem, and why not a quick jaunt to Marrakech to add some Moroccan touches ;) The architecture and mid-century modern furniture? Might be a slight challenge...
The solarium comme living room is so enormous. I might have found the size daunting but... the various seating areas, the textiles, plants (check out the TV wall!!!), glorious nooks and crannies with Moroccan pieces interwoven.... it is just gorgeous. And check out few other spaces by designer
Pam Shamshiri
and Commune Design at the end of the post :)
Enjoy!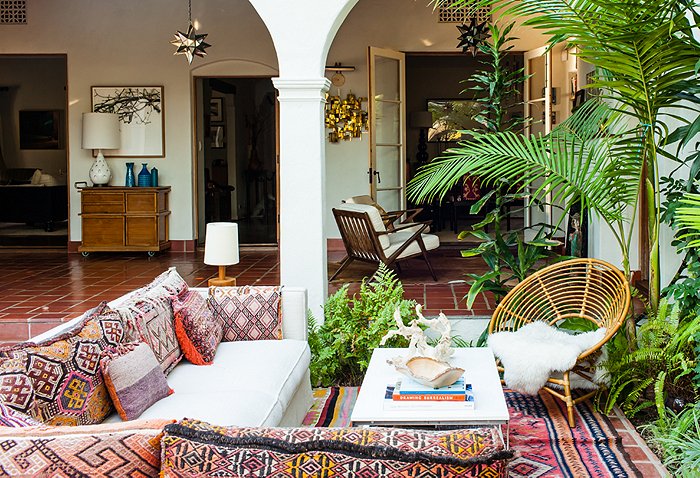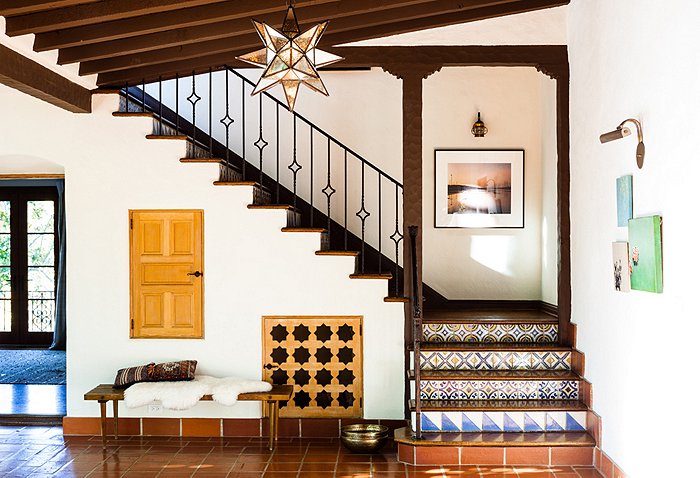 * * *
Which one is your fav?!? I am a sucker for the first house (Morocco + plants = sold), but Elsinore Street looks so cozy and eclectic too, with antique wood moulding on top.... its a toss up! All they're missing is a little African-print-quirk thrown in the mix... some
Six Bougies love
;)